Hi friend!
I'm Ngina (pronounced GAY-nuh) and I am a Certified Marriage Breakthrough Coach™, author and blogger. I love encouraging women in their relationship with God and their husbands.
In this site, I help newlyweds (and newlywed wannabes!) nurture marriage and confidently address relationship problems so they can thrive.  Through my books, 1:1 marriage coaching, free marriage library, and hundreds of marriage articles on this site, I help wives and couples increase their problem-solving capacities in marriage.
I believe God wants you to thrive! Through daily intentionality of habit, thought and intimacy with Him first, then your spouse, you can have the marriage of your dreams!
Unfortunately a lot of newlyweds come into marriage expecting glorious bliss without much effort. And we are not even aware of our naive expectations until the adjustments and reality of doing life with another person rocks our honeymoon cocoon.
I've been there
Eleven years ago, I waddled into marriage, fresh-off Singles Highway. I was filled with grand ideas and bucket-loads of expectations.
Chief among them? It was my husbands job to make me happy and I could reap maximum benefits with minimum investment.
Lots of heartache, tears and tantrums later, I began to get a clue: that a great marriage is indeed created, not served on a silver platter: Both spouses have to be engaged for marriage to thrive.
So on this blog I share my lessons and hope that you too will learn to be intentional in marriage.
I show you how God is on your side (because marriage is His idea, not ours) and how He helps us create a marriage that lasts a life time.
I encourage you to do your part, which involves a lot of trust in God and intentional growth and action.
One of my favorite quotes is by Jim Rohn; "The problem with drifting is that you cannot drift your way to the top of a mountain"
We can't drift our way to joy, we work ourselves there.
So I will challenge you to fall in love with God and your marriage …. deeply, intentionally, everyday. We will learn to overcome mindsets and attitudes that stop us from becoming all God created us to be. Additionally, we will also learn how confront unhealthy patterns in marriage (because marriage isn't where character and safety go to die.)
I typically share fresh insights to help your marriage 1-2 times a week so make sure to sign up for the emails and freebies!
Resources for abusive or toxic marriages
If you're spouse is toxic or abusive, please get to a safe place and get help immediately. You are loved. Here are a few resources to check out.
Faithful Counseling – online counseling
National Domestic Violence Hotline 1.800.799.7233
National Sexual Assault Hotline (RAINN)– 1.800.656.4673
National Child Abuse Hotline – 1.800.222.4453
Sign up for Marriage Coaching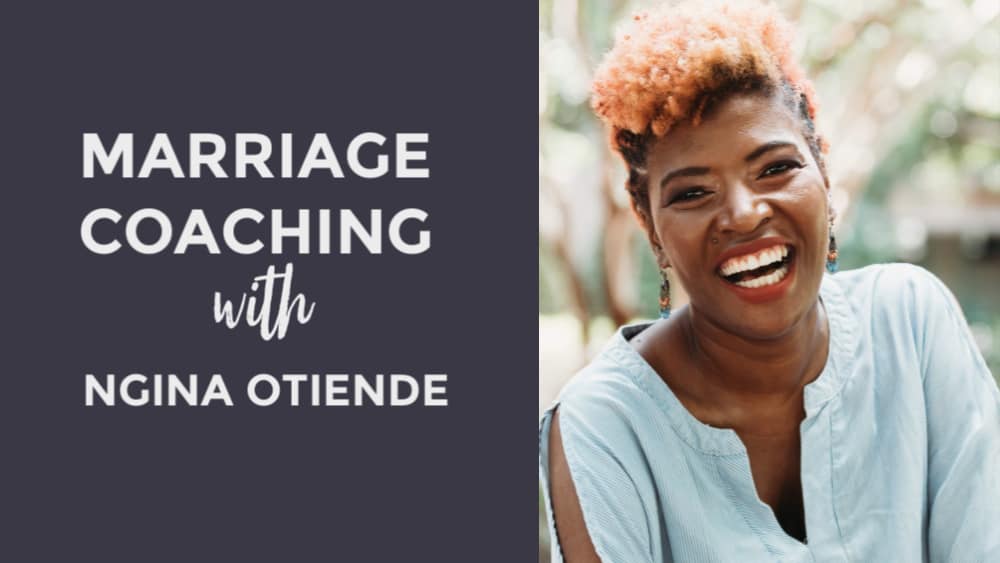 Are you wrestling with feelings of overwhelm in marriage? Wanting to overcome relationship obstacles so you can enjoy marriage again? Do you want to restore the fun and romance in your marriage? I can walk with you through my one-on-one Marriage Coaching For Wives program. Click here to learn more.
Check out my Books & Courses
Courses
Do you want deeper connection and intimacy with your husband? Maybe you are frustrated because you can't talk about problems without triggers and escalations. Or perhaps you have a fun and healthy marriage but you want clarity and confidence to help you address every-day marriage issues.
How to Navigate Conflict in Marriage is a conflict resolution course for wives who are interested in healthy communication, who understand that healthy communication takes two and who desire to learn their part of that process.
WATCH NOW (Use the code 25OFF to get 25% off)
Books:
This posts includes affiliate links. See disclosure
You can also begin your journey by sampling a few posts under these categories
Connect with me
Grow your marriage daily! Connect with me on Facebook, Pinterest, Instagram and Twitter
What I believe
I believe God created marriages to thrive. For a husband and wife to make intentional choices that align to His Word and intention, so they can thrive as He intended.
I believe in one perfect God who exists as a three-in-one Being ; God the Father, God the Son, and God the Holy Spirit.
I believe the Bible is God's perfect Word – divinely inspired, without error and unable to fail.
I believe in Jesus Christ as the eternal Son of God and Savior of man kind. He was born physically of a virgin birth and He lived a sinless life on earth.
He was crucified and died on a cross, was buried, and then rose again on the third day according to Scriptures and now lives at the right hand God as our great High Priest.
I believe God created mankind for fellowship with Him but sin, which entered the world through disobedience, separates us from enjoying this relationship.
But through Jesus Christ, all men and women now have access to the Father when they repent and believe in Jesus Christ as their Lord and Savior.
I believe the Holy Spirit is a divine Person, sent to guide, indwell and empower the believer, and to convince the world of sin, of righteousness and of judgment.
Thank you for visiting!
Disclaimer:
Ngina Otiende is a certified marriage coach, author and blogger. She is not a licensed therapist. She provides no diagnosis, therapy, counseling, treatment or mental care services. No promises regarding the outcome of life or relationships is given or implied. All decisions belong to the reader. If expert and licensed assistance is required, the services of a licensed professional should be sought.
Save
Save
Save