Last year was amazing here at Intentional Today.
We covered some pretty awesome topics.
And I marked eight years of blogging!
Today's post is a quick recap of the most popular posts of 2019!
Without further ado
10 best pieces of marriage advice from 2019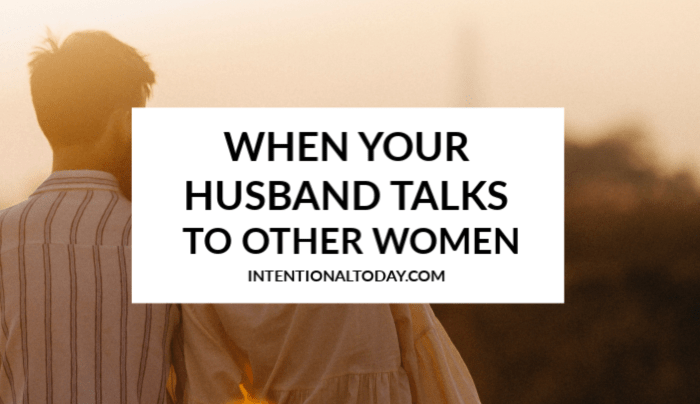 So your husband talks to another woman, and it hurts you, but he doesn't see why it does.

A lot of wives reach out to me asking what they might be doing wrong because their husbands are talking to other women and they think it's okay.
By talking, I don't mean a normal or passing conversation, but a closer relationship that rattles the woman in the marriage relationship.
Find out what I had to say here
Often when it comes to sex in marriage, wives are told the path to a satisfying sex life is learning what their husbands want and giving it to them on a consistent basis.
And while there's truth to the serving aspect of sexual intimacy, there's a huge part being left out because real intimacy is not one-sided.
Check out these 9 things wives need to enjoy intimacy.
"Pleasure results from gaining knowledge about the subject of our pleasure, not as we might assume, merely experiencing it over and over. Specifically, our pleasure increases in something when we learn it's history, origin and deeper nature."
There's a clear connection between pleasure and curiosity/engagement.
Read all about here. A must-read for the easily distracted wife.
You are looking at your marriage and thinking "I married the wrong person."
How did I get here? How did I end up married to someone I shouldn't have married in the first place?
It's a hard but hope-filled post. Read it here.
How does suffering shape (or not shape) our view and experience of God?
Human beings, prefer pleasure over pain. Our natural wiring makes it hard to imagine a good God who also "allows" suffering.
In this post, I share my journey of chronic pain and my discovery  – why the presence of pain does not mean the absence of God.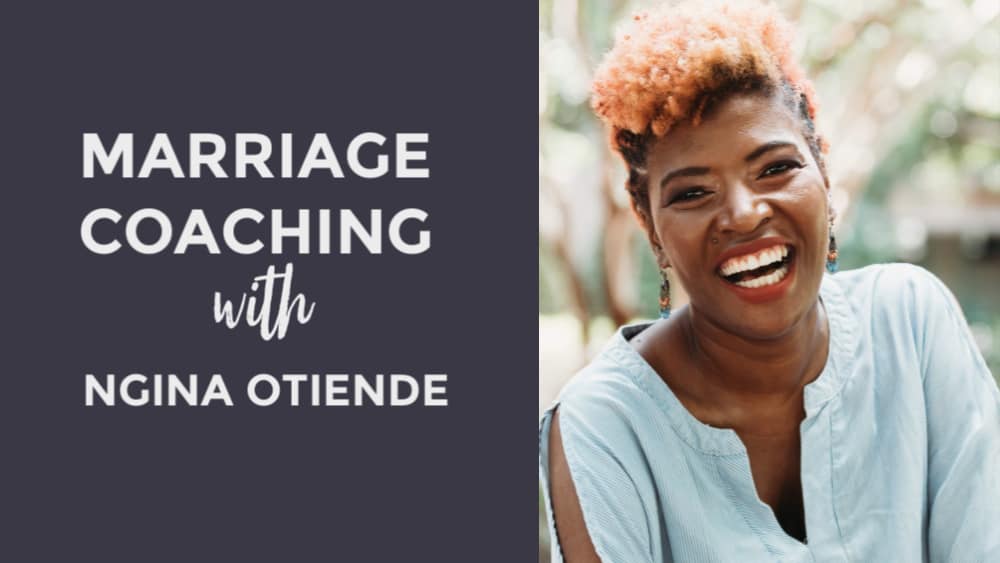 Technically, this is not a blog post but a blog page.
Find out why so many people loved this.

My goal with this post is to inspire husbands to make a study of their wives so they can serve them based on their uniqueness.
It's a deep and insightful, complete with questions to make application easier.
Read it here
I wrote this for the wife who is tired of chasing connection, bringing up the hard conversations, wooing growth, always running after a healthy marriage. 
To the wife who wants her husband to want marriage as hard as she does. Find out 4 things to do.
In which I shared the best marriage lessons, specifically, things I've learned or become more settled about, in the last year.
Check out my reflections (#4 took a minute to learn.)
When I got married eleven years ago, I expected my husband to take over and do all the heavy lifting on all matters spiritual.
But my hopes, though coming from an honest place, were misguided.
Here's why. (and what to do when intimacy is lacking.)
And those are your top 10 best pieces of marriage advice written in 2019!
We also had other popular posts from previous years.
The following list is the best pieces of marriage advice not written in 2019 but very popular with readers. (In fact, the overall top posts were from the years before.)
Without further ado..
10 best pieces of marriage advice not written in 2019 (but popular with readers in 2019!)
1. When Your Husband Won't Talk – 3 Things To Do
2. When You Don't Trust Your Husband (5 Things You Can Do)
3. 10 Things Every Bride Should Know Before Her Wedding Night
4.My Husband Doesn't Respect Me – 5 Things To Do
5. 8 Things Your Husband Can't Get Enough Of (Because His Needs Matter!)
6. 30 Love Quotes For My Husband: Remembering Why I Love Him
7. To The Wife With the Higher Sex Drive
8. 15 No-Frills Ideas For Better Intimacy in Marriage
9. Healthy Sexual Intimacy With Husband: 4 Things I Pursue And 3 things I Don't
10. 42 Inspiring Quotes For When Marriage Feels Hard
And those are your top popular blog posts from Intentional Today in 2019!
Let me know which one you enjoyed the most!
Upcoming Projects!
This year I am planning to finish up some exciting new projects, including the marriage communication course I have been been working on for many months.
I am hoping to launch the online course in Spring. I can't wait to share all the details!
To finish the course and other projects, I am having to invest more time in the creation and editing processes. That means less time to do my other loves of blogging and weekly emails.
I'll continue writing and blogging, but my frequency has changed. For now, you'll likely be hearing from me once or twice a month. (Make sure to follow me on Instagram for weekly encouragement)
Thank you for understanding and happy new year!
Pursue Intimacy With Your Husband
Are you newly married? Or engaged to be married and long to understand and enjoy how God wired you for sexual intimacy in marriage? Pick up
The Wedding Night: Embracing Sexual Intimacy as a New Bride.
  It's a handbook for engaged women and guide for newlywed wives who desire deeper intimacy and confidence with their husbands. Buy the book from
Kindle
I
Paperback
I
Nook
I
PDF