New bride tips – what girl doesn't want to know ahead of time what to expect in marriage?
As a single girl, I had dreams of easy connection and intimacy with my future husband.
But soon after the wedding, I realized effortlessness doesn't always go together with marriage, and work is a close companion of life-long matrimony; I needed as many new bride tips as I could get!
In today's video, I am sharing five things I did not know about intimacy in marriage as a new bride.
The video is one of the bonus items offered during the launch of my book The Wedding Night: Embracing Sexual Intimacy as a New Bride, which launched last year (so ignore my profuse thanks at the beginning of the video!)
Marriage can become more joy than a heavy production, and the backbreaking effort of the early years can pay off in a big way when we know what to do.
But we need to have that revelation in advance, so we don't get sad and depressed!
Check out the five intimacy tips below (#3 has stirred interesting debates in some online forums!) Also let me know the one thing you would share with a new bride?
More New Bride Tips …
The Wedding Night: Embracing Sexual Intimacy as a New Bride is a handbook for engaged women who want to learn about intimacy in a marriage and a road-map for every newlywed bride who wants to become a sexually confident in marriage.
Confidence in the bedroom begins with understanding specific truths about sexual intimacy in marriage. Vague new bride tips won't give you the clarity and wisdom you need.
It's hard to be bold and eager in the bedroom when you aren't sure about things. The Wedding Night book shows you how to be competent through a practical approach to sexual intimacy in marriage.
We talk about
Why you need to save sex for marriage and how to flip the switch once married.
How to prioritize your sex life in marriage.
Some practical stuff and how to make sex feel good so you and your hubby can enjoy intimacy!
What to do if your husband has a lower libido.
How to accept your sexual wiring as a woman (e.g what is an orgasm and what should I do to get one?)
How to spice up your love life.
How to communicate so your husband knows what you need.
Plus much more.
LEARN MORE HERE
To get you started, here are three things you can do today to make marriage more like fun, less like work.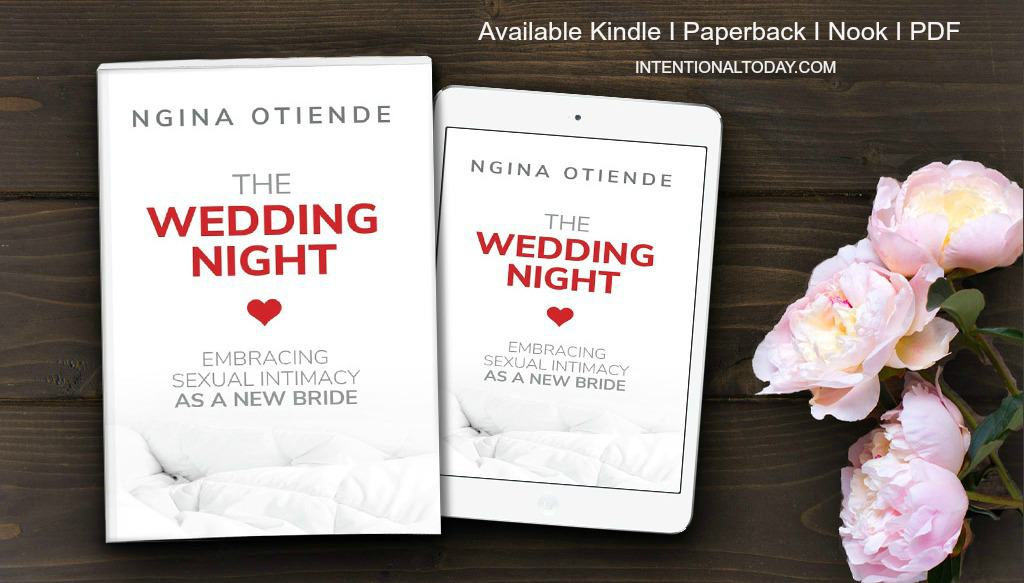 1. Allow God to transform you.
Don't fight Him when He points out small areas of improvement. The fun begins when we are willing to change.
2. Become a student of yourself and your man.
Stop making assumptions.
3. Don't take yourself too seriously.
If you think about it, sex is hilarious (postures, noises, angles, vulnerabilities.) But we approach it like it's the most serious endeavor on earth! No wonder sex becomes dull and dry.
Begin to loosen up, permit yourselves to try new things, enjoy and laugh together without the pressure of "perfection." In The Wedding Night, we learn how to make intimacy fun and how to grow when it isn't.
BUY THE BOOK NOW
>> Amazon Kindle I Amazon Paperback I Barnes and Noble Nook I PDF I PDF UK & Europe <<