Hi friend and welcome!
I'm Ngina (pronounced GAY-nuh) and I am a Certified Marriage Breakthrough Coach™, author and blogger.
I believe your marriage is meant to thrive and in this site, I help newlyweds (and newlywed wannabes!) nurture marriage and confidently address relationship problems so they can thrive.

I started this site in 2011, initially blogging about personal growth and relationships. Later, I narrowed my focus and now write about marriage in the early years.
What was once a part time commitment has turned into a fully-fledged ministry that helps hundreds of thousands around the world. I am thrilled you are here.
My husband and I are originally from Kenya but now live in the United States. You can read more by visiting my bio page here.
Why Intentional Today?
Intentional Today is our marriage ministry dedicated to helping newlyweds thrive in marriage through articles, books and courses,  coaching and speaking
I started Intentional Today because I was once the new bride in love and in turmoil. I didn't know those two words can go together and I was devastated.
But God showed me how we can create a great marriage through intentionality of thought and habit. A healthy relationship takes two spouses: Sometimes one spouse can be a tie-breaker but long term health requires two spouses engaging and working hard to uplift, honor and love each other.
Hebrews 3:12-13 sums up the mission of this site

"See to it, brothers and sisters, that none of you has a sinful, unbelieving heart that turns away from the living God. But encourage one another daily, as long as it is called "Today," so that none of you may be hardened by sin's deceitfulness." 
Books, Courses & Services

I have written two books.
This posts includes affiliate links. See disclosure
Blues to Bliss: Creating Your Happily Ever After In The Early Years walks you through the eight common hot spots of a new marriage and shows you how to work out the kinks so you can love being married (No pretense!) Find joy, even in imperfection, positively influence your marriage and create the relationship of your dreams, once choice at a time. Buy the book on Amazon  I Nook I PDF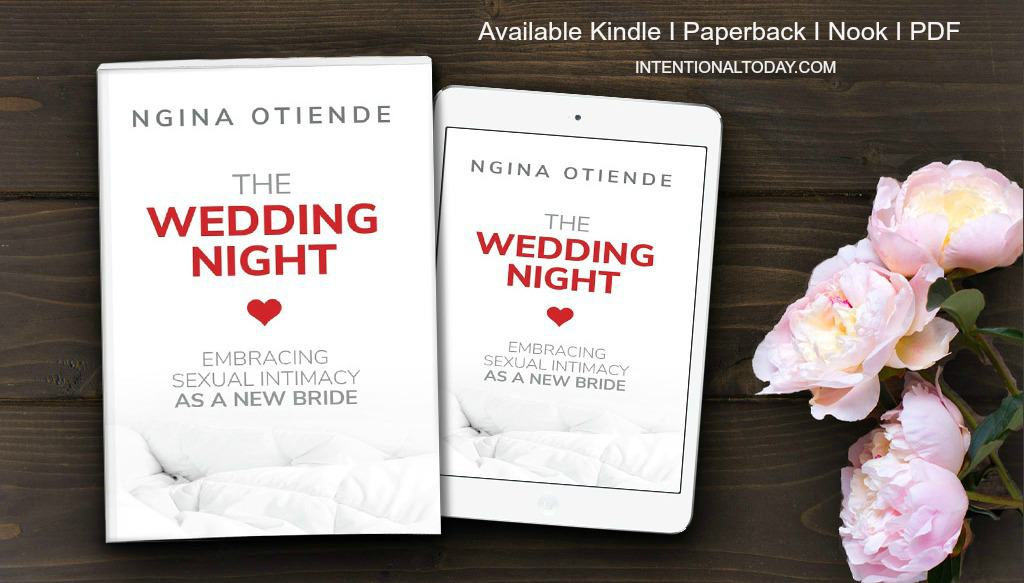 Marriage Coaching
Need support, encouragement and clarity for your marriage? Sign up for Marriage Coaching with me. Click here for more information
Speaking
I am available to speak and teach on topics related to marriage and relationships. Click here for more information.
Free Resources for your marriage

I have several free downloadable resources for your marriage, including the popular eBook 49 Things Every Newlywed Couple Should Know About Marriage. Click here to get access to this eBook plus my library of marriage resources!
You can watch and subscribe to my YouTube video channel.
We can connect on Facebook,  Instagram and Pinterest for daily inspiration for your marriage.
If you are single, click here for singles resources. Also make sure to follow our singles page @GracefilledSinglehood on FB and Instagram for life and relationship inspiration.
Preparing for marriage 
I believe "healthy singles make healthy marrieds". Marriage is amazing but it does not "complete" a person. As a single person, you are complete in God and should approach life as a whole person.  Here are articles to encourage your single journey and help you prepare for marriage – click here.
Resources for abusive or toxic marriages
If you're spouse is toxic or abusive, please get to a safe place and get help immediately. God loves you. You are valuable. Here are a few resources to check out.
Christian Care Connect – American Association of Christian Counselors
Faithful Counseling – online counseling
National Domestic Violence Hotline 1.800.799.7233
National Sexual Assault Hotline (RAINN)– 1.800.656.4673
National Child Abuse Hotline – 1.800.222.4453
You can also check out Leslie Vernic and  Flying Free with Natalie Hoffman
Categories
To help you navigate the site more easily, you can click the links below and you will be directed to specific articles, relevant to the highlighted topic.
Recommended articles
To get a sense of what I write about, start by reading these posts
4 Common Mistakes Couples Make When Resolving Conflict
Growing a strong marriage; the 8 signs of a maturing love
2 powerful keys to help you pray for your husband more often
2 ways to clip mothering tendencies in marriage
My top articles on the blog
Here are some of my popular articles on the blog
When you don't trust your husband – 5 things to do
10 things every bride should know before her wedding night
36 Bible Verses to encourage your marriage
Meet Jesus
Maybe you have landed on this page and do not know who Jesus Christ is. Click here to learn who He is and how He can change your life.
Subscribe to my blog
Stay updated when I post new articles to the blog (1-2 times a week). Subscribe to my blog via email and free resources to help your marriage thrive. Click here.
Contact me
Find out how to stay in touch on my Contact page.
Ways you can help my ministry

Here are a few ways you can help my ministry
1. Purchase my books, sign up for marriage coaching and/or recommend them to friends and newlyweds.
2. Subscribe to my email updates (and get access to Library of marriage resources, free). Click here to subscribe for weekly inspiration to strengthen your marriage.
3. Search my website for resources and articles to help your marriage. I have been blogging since 2011 and I have tones of helpful content on this site. Simply use the" Search Box" on the right hand side of the website.
4. Keep me in your prayers.
5. Share this website so more couples can find encouragement for their marriage!
Thank you for coming by, blessings to you and yours!
Ngina
Disclaimer:
Ngina Otiende is a certified marriage coach, author and course creator. She is not a licensed therapist. She provides no diagnosis, therapy, counseling, treatment or mental care services. No promises regarding the outcome of life or relationships is given or implied. All decisions belong to the reader. If expert and licensed assistance is required, the services of a licensed professional should be sought.