Hi friend and welcome!
I'm Ngina (pronounced NGAY-nuh, with a hard "g") and I am a certified marriage coach, author and blogger.
I started this site in 2011, initially blogging about personal growth and relationships. Later, I narrowed my focus to marriage.
What was once a part time commitment has turned into a fully-fledged ministry that helps hundreds of thousands around the world. I am thrilled you are here.
My husband and I are originally from Kenya but now live in the United States. You can read more by visiting my bio page here.
Why Intentional Today?
Intentional Today is a ministry dedicated to women and couples nurture marriage and address problems through articles, books and courses, and coaching.
I started Intentional Today because I was once the new bride in love and in turmoil. I didn't know those two words can go together and I was devastated.
My husband and I had a lot of issues: from communication breakdowns to financial problems, immaturity, pride and unhealthy responses to (non-toxic) marriage problems.
A healthy relationship takes two spouses and eventually, my husband and I worked to get healthy. Through accountability, boundaries and personal responsibility, God helped us transform.
"See to it, brothers and sisters, that none of you has a sinful, unbelieving heart that turns away from the living God.

 

But encourage one another daily, as long as it is called "Today,

" so that none of you may be hardened by sin's deceitfulness." Hebrews 3:12-13 (underline added)
2022: The Shift
Back when my marriage was a bustling construction zone, I learned to focus on the one person I could control. Myself. My husband needed to grow too but I discovered I couldn't force him. So I learned to hold my space and keep my spouse accountable.
And because accountability, boundaries, and personal growth worked for our relationship, for years, my approach was to help wives in those areas too.
What I didn't realize was that women married to chronically problematic men would read my words and double down, working on themselves as if they were the problem.
And so in 2022, I made a shift which I outline in this blog post Why I've Deleted My Books, Courses, and Over 200 Blog Posts.
I am pro-HEALTHY-marriage, not just pro-marriage.
And in this site, we talk about healthy marriages and call out unhealthy relationship dynamics. We discuss erroneous teachings that elevate marriage above God's children and how we can do better.
Books, Courses & Services

I have written two books and course.
Please note that my books, courses and services are currently not available for sale, pending reviews and updates.
This posts includes affiliate links. See disclosure
Blues to Bliss: Creating Your Happily Ever After In The Early Years walks you through the eight common hot spots of a new marriage and shows you how to work out the kinks so you can love being married (No pretense!) Find joy, even in imperfection, positively influence your marriage and create the relationship of your dreams, once choice at a time. Buy the book on Amazon I Nook I PDF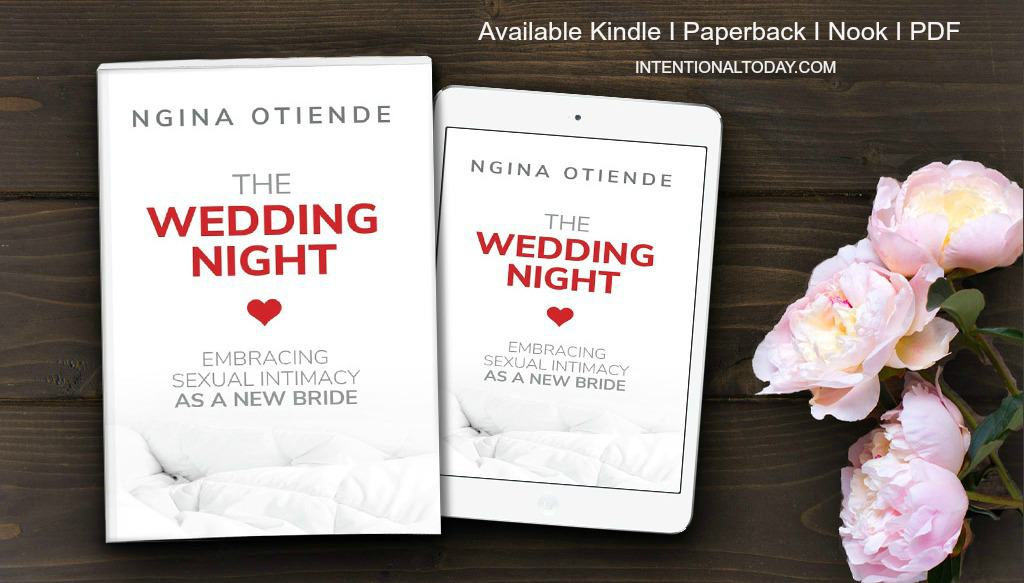 Marriage Coaching
Need support, encouragement and clarity for your marriage? Sign up for Marriage Coaching with me. Click here for more information
Free Resources for You

I have several free downloadable resources for your marriage, including the eBook 16 Things You Won't Find in Healthy Marriage. Click here to get access to this eBook plus my library of marriage resources!
You can watch and subscribe to my YouTube video channel.
We can connect on Facebook and Instagram for daily inspiration.
Helpful Websites and Pages For Toxic, Abusive or Difficult Marriages
If you suspect your spouse is toxic, abusive or chronically problematic, if they are engaged in unrepentant sin (repentance comes with fruit!) please get to a safe place and talked to a licensed counselor who is trained in relationship abuse and trauma. Please talk to someone safe. God loves you. You are valuable. Here are a few resources and websites to check out.
Subscribe to my blog
Stay updated when I post new articles to the blog – once or twice a month. Subscribe to my blog via email and free resources to help you thrive. Click here.
Contact me
Find out how to stay in touch on my Contact page.
Ngina
Disclaimer:
Ngina Otiende is a certified marriage coach, blogger, author and course creator. She is not a licensed therapist. She provides no diagnosis, therapy, counseling, treatment or mental care services. No promises regarding the outcome of life or relationships is given or implied. All decisions belong to the reader. If expert and licensed assistance is required, the services of a licensed professional should be sought.